giving kids a
positive
outlet to be creative and kind
giving kids a
POSITIVE

outlet to be creative and kind
Watch Now!
New Episodes every Saturday at 10:00AM!
Stories Of Kindness is a new interview series by Canada's kindness champions: the WITS Programs Foundation and hosted by Travis Price, co-founder of Pink Shirt Day. The series is centred on spreading kindness, connection and storytelling. It's all about kids!
Featured Guests
Featured Guests
Celebrity Guests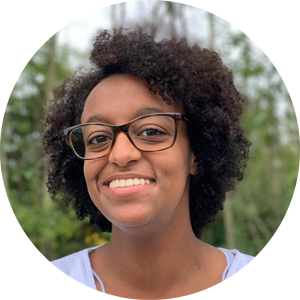 Maryam Tsegaye
Science lover and Fort McMurray, Alberta resident teen entered the 2020 Breakthrough Junior Challenge, a prestigious international competition for high school students, on a whim. Maryam playfully broke down quantum tunneling as part of the contest and made it comprehensible for just about anyone. She became the first ever Canadian student to win the international prize, in which she was awarded with a scholarship valued at $250,000 USD to fund her education, $100,000 USD to fund her high school's new science lab, and $50,000 USD for her science teacher.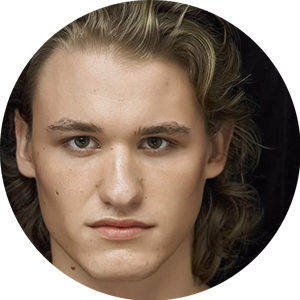 Dylan Playfair
Dylan Playfair was born in Fort St. James, British Columbia, and is the son of Jim Playfair, a former NHL player and coach. Playfair's diverse body of work includes the critically acclaimed comedy series Letterkenny, Disneys' Descendants 2, and Netflix's Haters Back Off and Travelers. Playfair began his career in film at the age of 19 after playing Jr. A Hockey in Canada. A graduate of Vancouver Acting school, he has also studied in Los Angeles during his career.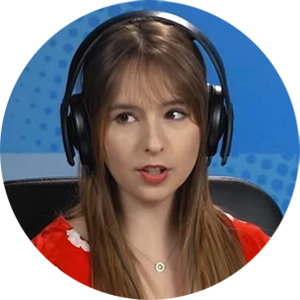 Chelsea Cook
Chelsea Cook is a professional actress, known for her involvement in the YouTube series Teens React (2011) as well as in film roles, such as Ella in Reach (2018) and Sharon in Rage of Innocence (2014). Beyond dramatic performances, she has always had a love for sketch comedy, contributing to Nickelodeon's React to That (2014), Comedy Central's Key and Peele (2012), and YouTube's Inappropriate Parents (2014). Chelsea also enjoys voice-over work in commercials and television, most notably voicing Ella in Disney's Lego Friends (2013). When Chelsea is not working on set, she can be found watching movies and television (especially The Walking Dead), dancing competitively, and drinking copious amounts of coffee.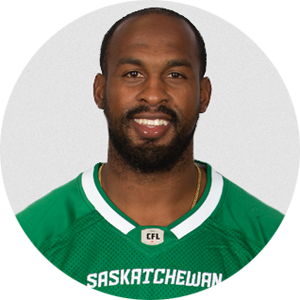 Manny Arceneaux
Emmanuel Arceneaux is an American professional Canadian football wide receiver who is currently a free agent. He played college football at Alcorn State University. He signed as an undrafted free agent with the BC Lions of the Canadian Football League in 2009.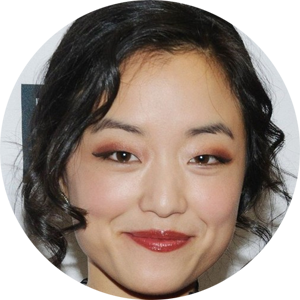 Andrea Bang
Andrea Bang is a Canadian actress from Burnaby, British Columbia. She is best known for playing Janet Kim in the CBC comedy Kim's Convenience, for which she was nominated for a Canadian Screen Award, Best Actress in a Comedy Series, at the 5th Canadian Screen Awards.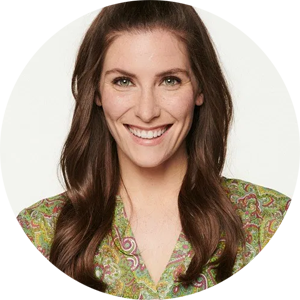 Sarah Levy
Sarah Levy was born on September 10, 1986 in Toronto, Ontario, Canada. She is an actress, known for Schitt's Creek (2015), The Surrealtor and Larry Crowne (2011).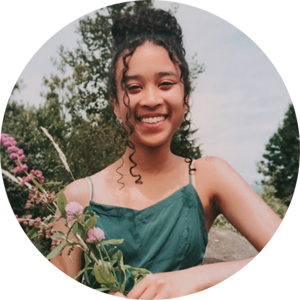 Elizabeth-Jane
Elizabeth-Jane is a fun, energetic, caring individual who loves engaging young minds and making a positive difference. She enjoys hiking, art, sports, acting and playing with her dog.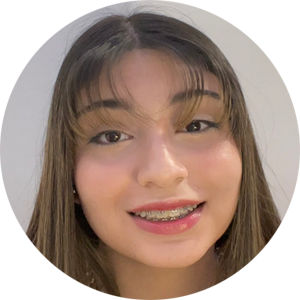 Maneli Shafiee
Maneli Shafiee is a student in French Immersion at Sentinel Secondary. She has a passion for acting, singing, dancing and volunteering. She is very excited to speak about her passions and stories of kindness!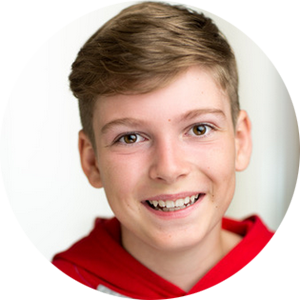 Nathaniel Flynn
Nathaniel Flynn is a Whistler kid who can be found on the mountain in the winter, and on the trails in the summer! He's been acting since he was 5 years old and is so grateful to be part of a project that promotes kindness and anti-bullying.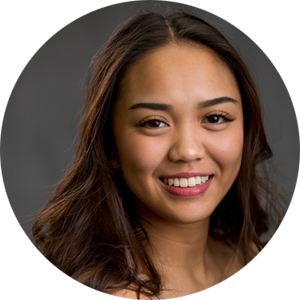 Raine Mateo
Hi! I'm Raine Mateo, I am 18 years old and I'm living in Lethbridge, Alberta. My hobbies include acting, singing, playing the ukulele, and baking! I've always cherished any opportunity I get to sit down and listen to people's stories; I am beyond excited and grateful to be part of a project where I can learn through and share in the happy experiences of others.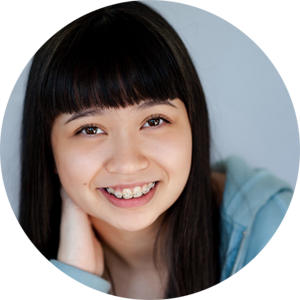 Scotia Browner
Scotia at only 15 years old is already a performing artist in Vancouver, BC. She is honoured to be a part of "Stories of Kindness" and share positivity and kindness in the world.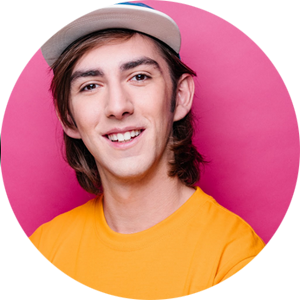 Harrison Houde
Harrison graduated from Kwalikum Secondary (2014) and has worked on set of multiple movies, and over 100 episodes of broadcast television (Netflix, YTV, TVOkids, Knowledge BC, Discovery Asia, Pop UK). From Vancouver and now LA based, Harrison is an actor with a strong passion for filmmaking and has always felt deep ties to Canada. He is excited to be part of an impactful project that brings Canadians together.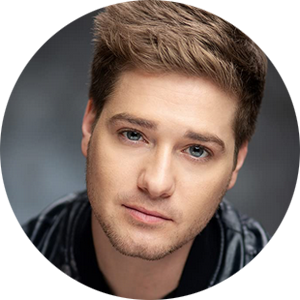 Travis Turner
WITSUP The Walrus Voiceover
Travis Turner began his career at the age of 6. Turner was born in the small town of Oliver, British Columbia. Since moving to Vancouver, Turner has appeared in some short films, including Scars, Henchin and Snow Tramp, which were shown at various festivals, including the Tao New Mexico Mountain, New Zealand Mountain, Vancouver International MidForms, New Media Festival 2009, Made in Vancouver and the highly regarded Hollywood North Showcase. He is the voice of Trip Hamston in the Littlest Pet Shop series, Littlest Pet Shop: A World of Our Own, which premiered in April 2018. He also provides the voice of the Robot Master Ice Man in Mega Man: Fully Charged.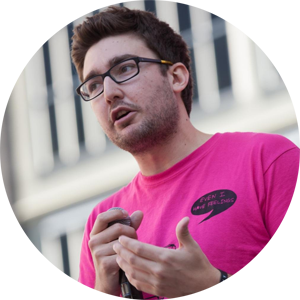 Travis Price
Host
In 2007, Berwick Nova Scotia classmates David Shepherd and Travis Price bought and distributed 50 pink shirts after a student at their school was bullied for wearing a pink shirt. With that act of kindness, Pink Shirt Day was born.
In recognition of the Berwick event, Nova Scotia proclaimed the second Thursday of September "Stand Up Against Bullying Day." In 2008, British Columbia proclaimed February 27 to be the provincial anti-bullying day, and the movement has continued to grown. In 2012, the United Nations declared May 4 as Anti-Bullying Day, and the last Wednesday each February is now the national anti-bullying day across Canada.
Thanks to Travis' tireless efforts over 13 years, many countries now recognize days to prevent bullying and promote kindness, and there are students who have heard the Pink Shirt Day message from kindergarten through graduation.
Travis continues to be a leader in the Pink (Shirt) Day movement, winning the Meritorious Service Medal of Canada for his work in bullying prevention and mental health advocacy.
Kindness Online-ness
There are so many cool things to think about learning at home. We get to be the pioneers of something new. If you're feeling alone or isolated because of what's going on right now, then jump on Zoom, Facetime or however you communicate and say hi to a friend, call your g-ma, or join an online class!
Random Acts of Kindness
Spreading kindness in the community doesn't have to be a special occasion to do something kind, making a difference is important no matter when it is.
Power to Help
We have the power to help at any moment. Like with Pink Shirt Day, I made a small choice which made a powerful difference. If you have a cause that you believe in or see someone in need, be the person that makes a difference.
Cyberbullying
The internet can have a negative impact on our mental health but there's a lot of positives about the internet too.
Teamwork
There are so many simple acts of kindness we can do everyday! Even just saying please and thank you comes to mind as a simple act of kindness
Breaking All Odds
Being able to explain something and help others understand and learn is an act of kindness and can help people break all odds.
Stories Of Kindness is a new interview series by Canada's kindness champions: the WITS Programs Foundation and hosted by Travis Price, co-founder of Pink Shirt Day. The series is centred on spreading kindness, connection and storytelling. It's all about kids! Inspiring youth from across Canada were selected to co-host the series and were paired for these important conversations with celebrity guests including Sarah Levy (Schitt's Creek), Dylan Playfair (Disney's Descendents, Letterkenny), Andrea Bang (Kim's Convenience), Emmanuel Arceneaux (CFL football player), and more!
Everyone has had difficulty adapting to isolation during COVID-19 and it's been particularly difficult for kids. Stories of Kindness gives children a positive outlet to be creative and kind while embracing traditions of oral storytelling.
This series was created and produced in BC with several units across Canada with strict COVID-19 protocols in place. This made planning, booking guests, and filming the show a rewarding challenge for the team. Choosing to film virtually as much as possible, all of the guests and co-hosts were filmed through Zoom interviews.
Stories of Kindness is produced/directed by Harrison Houde. Harrison won a Canadian Screen Award for Finding Stuff Out and played Bowie on YTV & Netflix Original series Some Assembly Required. Houde is represented by Mary Falcon at PLAY Management and Joe Fowler at Allagash Entertainment.
We gratefully acknowledge the funding provided for this project by the Vancouver Foundation.
"…be kind,
be calm,
and be safe."
Social Distancing during the COVID19 pandemic has been hard on everyone. Let's take some time to do as Dr. Bonnie Henry says and be kind, to be calm, and be safe. And while we have this time, let's connect to share our own stories of kindness!